Fourth, Consecutive $1 Million Grant Received from the Mother Cabrini Health Foundation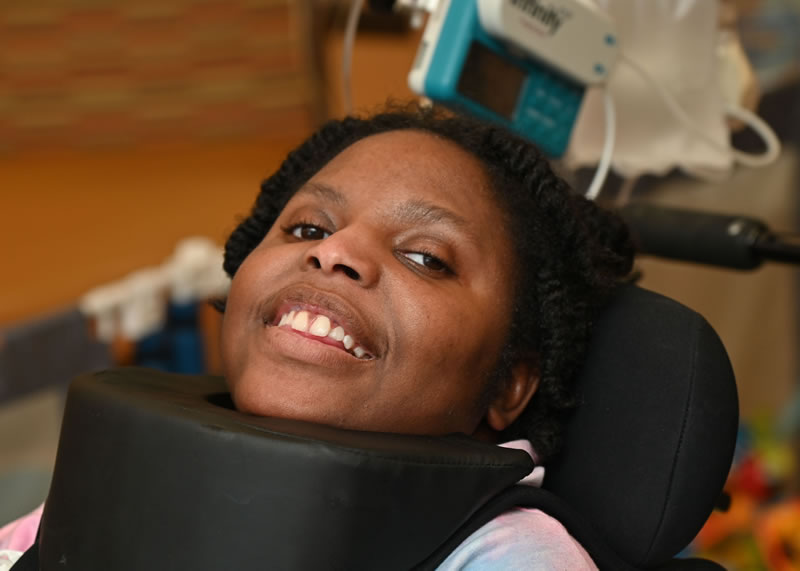 March 2023
Elizabeth Seton Children's announced today that it has been awarded a $1 million grant from the Mother Cabrini Health Foundation for the fourth year in a row for its pioneering, first of its kind, freestanding skilled nursing facility for young adults with complex medical needs. Grant funds will be used to complete the project's next steps including finalizing zoning with the City of White Plains, securing a Guaranteed Maximum Price and obtaining HUD 241 financing to initiate construction.
This most recent grant brings the Foundation's commitment to the young adult project to a total of $4 million.
"The tremendous support we've received from the Mother Cabrini Health Foundation has been a lifeline. Their commitment to helping vulnerable New Yorkers, including young adults in need of specialized care, is unparalleled," said Pat Tursi, CEO of Elizabeth Seton Children's. "This funding is truly transformative in helping us create a one-of-a-kind home where young adults with medical complexity will be able to flourish and experience the fullness of life with dignity."
Young people with multiple, chronic medical conditions are living longer and healthier lives due to the leaps in medical knowledge, advancements in technology and quality care. Yet, once they reach 21, they age out of pediatric care settings and have no place to go for the age-appropriate and specialized attention they need. This creates an unbearable choice for many families as their child's only option is a traditional nursing home that is unable to meet these young adult's complicated medical and emotional needs.
The 96-bed, $118 million young adult center will feature highly specialized, 24-hour, skilled nursing, respiratory and medical care, rehabilitation therapies, recreation and Creative Arts (music, art and dance therapies), palliative care, education and life-learning programs, social work, spiritual care, clinical nutrition, on-site specialty clinics and the most advanced medical technologies available. It will be located adjacent to the organization's Elizabeth Seton Children's community-based school and rehabilitation center in White Plains, NY.
The young adult center is slated to open in the first quarter of 2025. Learn more by visiting setonchildrens.org/aging-out-crisis.
Do you have any questions?
Please contact us at 1 (833) 63-SETON